Namaste Dost
Namaste – vedic sanskrit word – the sacred in me recognises the sacred in you
Dost – Hindi word for friend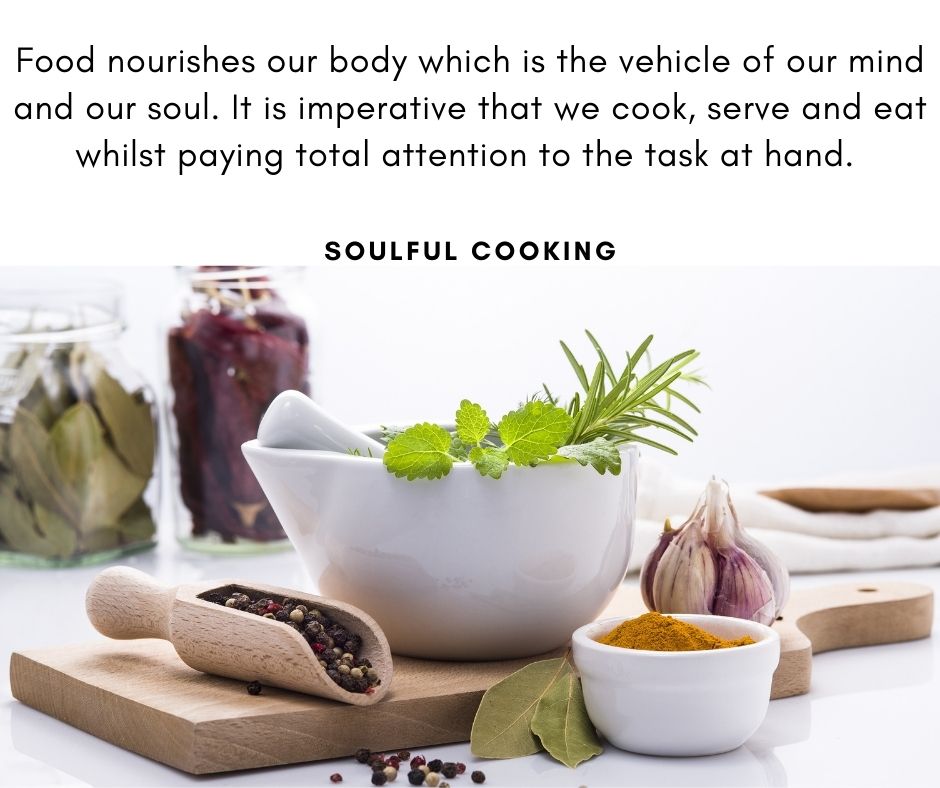 AUM – OM
Soulful Cooking
Soulful food is the desire of all human beings and has been since time began. Food nourishes our body which is the vehicle of our mind and our soul. Therefore, it is imperative that we cook, serve and eat whilst paying total attention to the task at hand. Food gives maximum nutrition when it is consumed with mindfulness. Paying attention during our meals helps us to eat only what we need. Food that is cooked with nutrition and taste in mind will guide the body to consume what is required to function.
Soulful food is the result of Soulful Cooking. It is with this thought in mind that I have started a small enterprise of home-cooked food which can be purchased by making direct contact with me. Nutrition, mindfulness, and OM Japaa (chanting) are the secret ingredients in all my humble efforts.
Please see below the sample of a weekly menu that changes each week:
All Vegan
Bharwa Karela a classic Indian recipe of bitter gourd stuffed with spices and sauteed with caramelized onions popular in Punjab
Makhani Daal curried black lentils cooked in coconut cream
Bhindi Aloo Okra and potatoes cooked with spices and whole tomatoes
Tofu Jalfrezie cooked with an abundance of colourful vegetable and spices
Masaladar Baingan stuffed aubergines on a bed of curried potatoes. Contains peanuts
May we all enjoy the journey of Soulful Cooking.
Namaste Dost